Posts contain affiliate links where I earn a small amount commission on purchases through links.
Happy Nordstrom sale day! I must admit- I never was a huge Nordstrom shopper until I started this blog. It always seemed too out of reach for me but thankfully I have discovered that you CAN find cute, affordable clothes at Nordstrom- you just need to know where to look (cough, cough- my Facebook shopping group)! As a Nordstrom cardholder, I was able to shop the sale last week so I wanted to share what I bought and some other things I plan on picking up today!
I have been waiting for this exact Barefoot Dreams cardigan to go on sale (it didn't over the holidays), so I practically jumped out of my chair when I saw it on sale! It is SO SO SO comfortable and although it is a splurge, I see it as an "investment piece"- I can buy a $10 cheap sweater each year or buy this and wear it for 10 years! I paired it with this BP V Neck tee, which is on sale for $11.90 and a pair of Articles of Society jeans!
annnnd this is where my husband ran out of steam taking my picture so selfies from here on out #marriedlife
I am wearing the Something Navy Denim Jacket in my normal size. Listing says you should size down and I agree. It is 50% off right now! I am wearing an XS which is my normal size- I probably could have sized down.
I think the Caslon Drape Collar Knit Blazer is my favorite find from the sale! It is actually a comfortable cotton-type material and is *so* flattering on! It comes in TONS of color choices so I think I am picking up another today! I am wearing an XS.
The BP. Longline Open Cardigan just screams cozy!!! I am surprised at how much I like this one! If I have to deal with cold weather this fall/winter at least I can be comy and cozy! I am wearing an XS.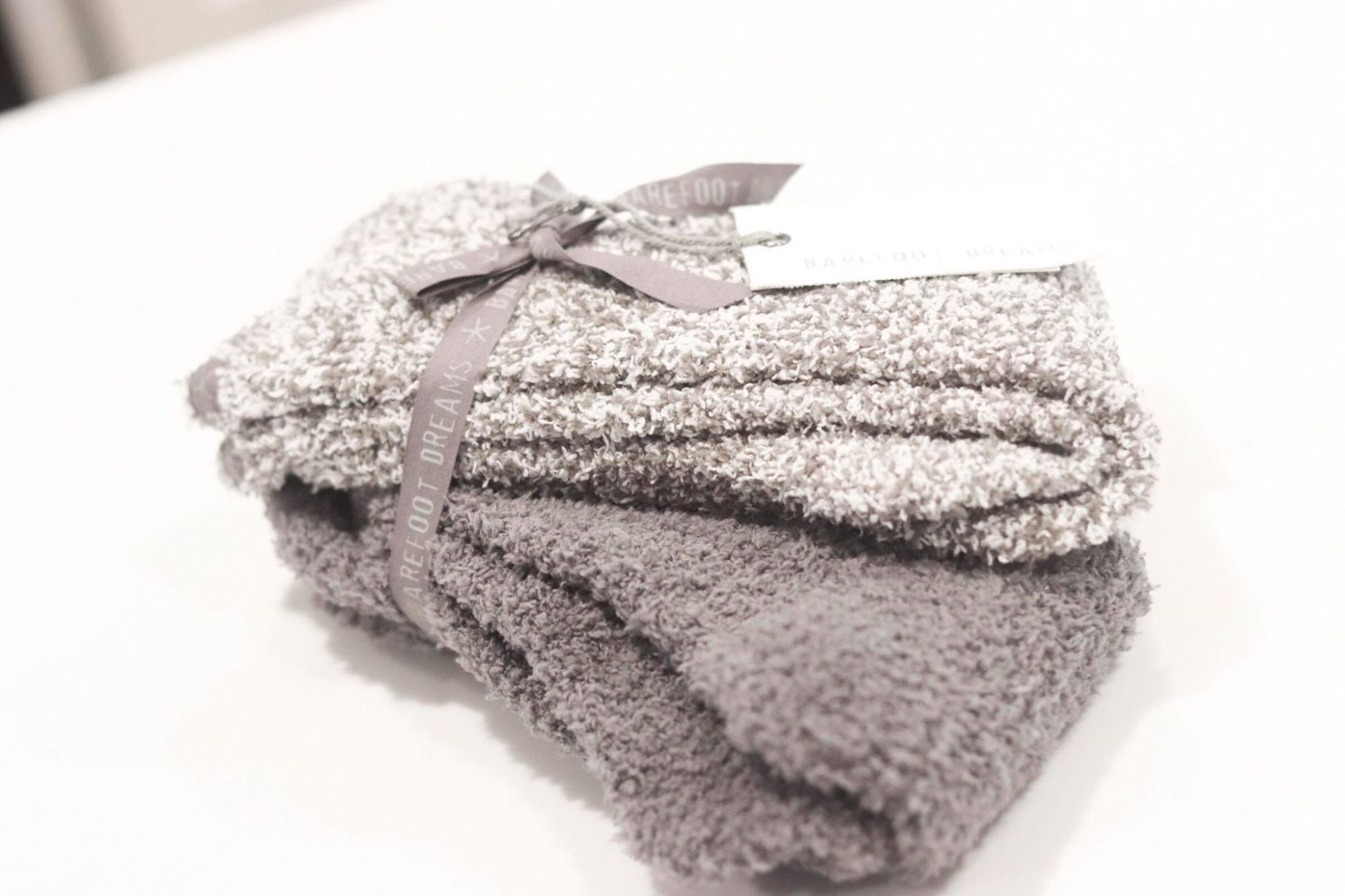 I ordered these Barefoot Dreams socks and they are SO comfy (do you see a trend with my purchases…I like being comfortable)! They sold out in Early Access but you can check HERE for a re-stock. Shop ALL the Barefoot Dreams on sale HERE.
I *love* this Tea Collection Swing Hoodie I picked up for my daughter! The listing said to size up, which I did, but it is pretty huge on her so I am going back and getting another in her normal size. The quality is great and you can't beat the price for a Tea Collection piece! Shop more kids' Tea Collection HERE.
Here are a couple recommendations that I own and am excited to see on sale:
The Wacoal Red Carpet Strapless pretty much NEVER goes on sale and I was *so* excited to see it included in the Anniversary sale- it is my absolute favorite strapless and I really cannot recommend it enough. I have always hated strapless bras and this one feels like a regular bra- no pulling it up constantly. After I bought my first one, I promptly purchased 3 more. I wear them almost daily in the summer!!!
Spanx Faux Leather Leggings!!!! You *need* these!!! They are totally out of my comfort zone but I paid full price for them and LOVE them! Perfect for a date night! Available in regular and plus size!
Also, Hanky Panky undies are included! There are a tons of styles (click HERE to shop them)- they hold up well and are SO comfy. Once you start wearing them ,you will never go back to regular undies!
Check out the Kendra Scott jewelry here! Such great prices on these classic, well made pieces!
You can shop by clicking on the pictures below: